Nước hoa Clive Christian Private Collection Travelers Set - 5 x 10ml
Ưu đãi dành riêng cho khách hàng đặt trước Online:
Giữ hàng tại Shop (không mua không sao).
Ship hàng COD toàn quốc nhận hàng thanh toán tiền
Tư vấn miễn phí 24/7 (cả dịp Lễ, Tết).
Gói quà miễn phí
Clive Christian believes that fragrance is an art form and this set explores the "aromatic journey of a life's work." It comprises five perfumes housed in travel-sized glass vials that are expertly blended with rare and precious ingredients including Damask Rose, Orange Blossom and Bergamot. The elegant designer-stamped box is perfect for gifting or displaying on your dressing table.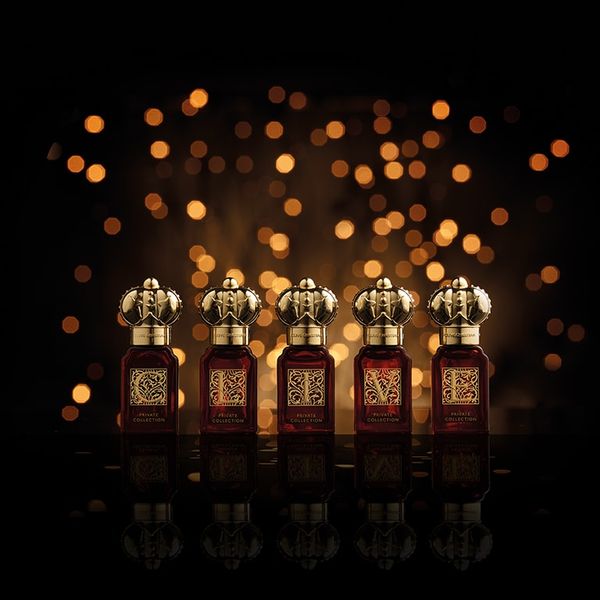 - 'C' has light floral top notes combined with summery Mandarin and Bergamot, a heart of Rose, Jasmine and Violet and a base of Sandalwood
- Inspired by bridal rituals, 'L' has a fiery Pink Pepper top, notes of velvety Rose and rich Jasmine at the heart
- 'I' captures the world of luxury interiors and furniture with a smoky mix of dry Amber, Cedarwood and fresh Mandarin
- A tribute to the perfumer's daughter Victoria, 'V' has sweet notes of Jasmine and Orange Blossom, layered with syrupy Peach accords
- 'E' is blended with Rose, Lavender and Narcissus that bring to mind the elegance of the royal gardens - Also available in 5 x 10ml